At the resort or in Lake Havasu City you'll find restaurants that cater to your every craving.
At the Resort: The Turtle Grille

The Turtle Grille is a full-service indoor restaurant featuring upscale pub cuisine and ice-cold beer on tap. Open for breakfast, lunch and dinner , guests can enjoy the casual, laidback atmosphere with breathtaking views of Lake Havasu and the surrounding mountains year-round.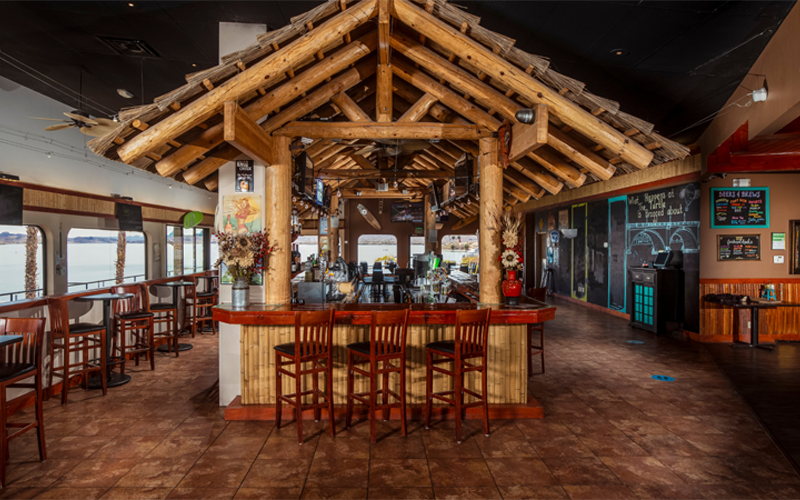 At the Resort: The Turtle Beach Bar

Wanna dine with your toes in the sand? The Turtle Beach Bar, nestled by the cove, has some of the most breathtaking views in Lake Havasu. Guests can enjoy an array of appetizers, sandwiches, wraps, entrees, and more. Don't have time to sit for a meal? Boat up and take your order to-go!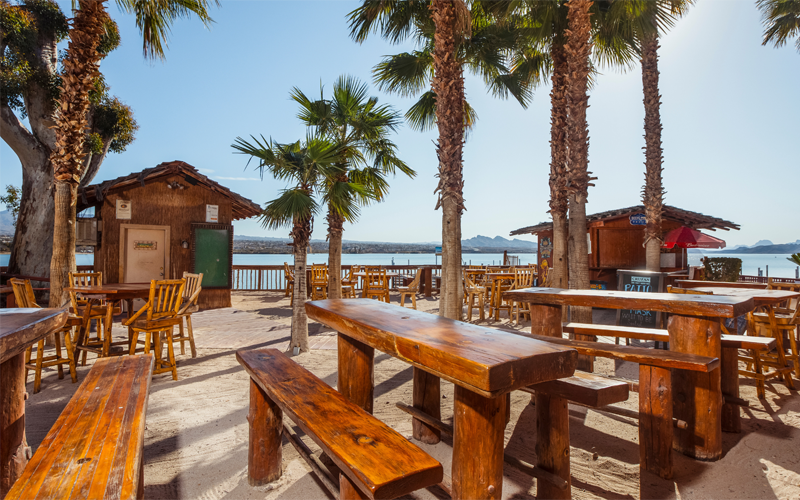 At the Resort: WET Bar

The WET Bar is our poolside swim-up bar. Need a break from the sun? This full service bar also includes a palapa bar featuring flat screen TVs.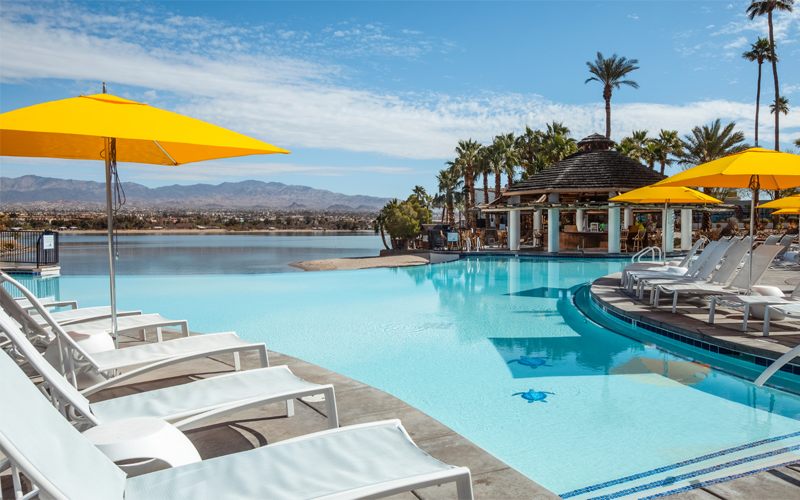 In Lake Havasu City

Lake Havasu City features 140 bars and restaurants for you to enjoy. So, whether you're craving Mexican food, Asian cuisine, or just want to grab a drink with friends, Lake Havasu City has a restaurant or bar that will suit your mood.