Make Yourself At Home
Inside Our Exclusive Suites
First Cabin Club units offer everything you need for your getaway. Every one of our thirty suites includes a private balcony or patio with an unobstructed view of Lake Havasu—so you can enjoy the majestic views from sunrise to sunset. Each unit also has separated living and sleeping areas, a whirlpool tub, and kitchen facilities.
Kitchen & Dining Area

Each suite comes equipped with a full size refrigerator, microwave, dishwasher, and cooktop. Also included are pot and pans, dishes, silverware, and a coffee maker.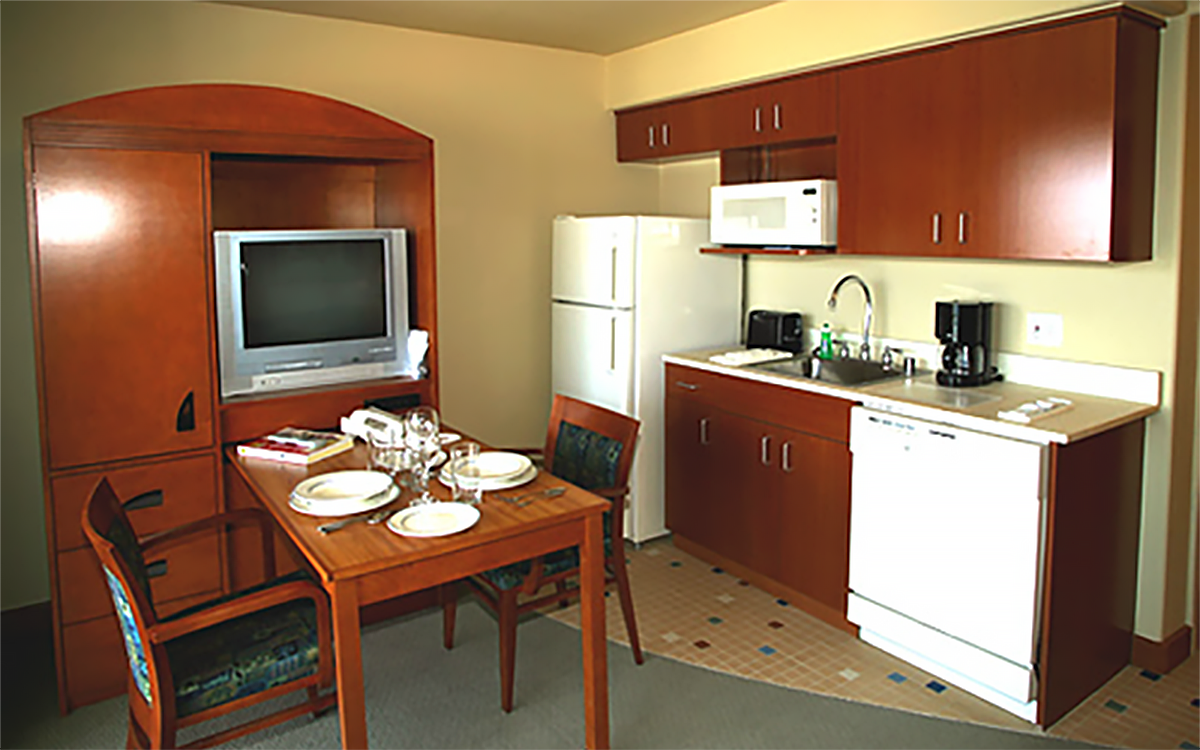 Living Area & Vanity

Each suite has a separate living room that includes a sleeper sofa, plus a TV and DVD player. You'll also access your private patio or balcony overlooking beautiful Lake Havasu.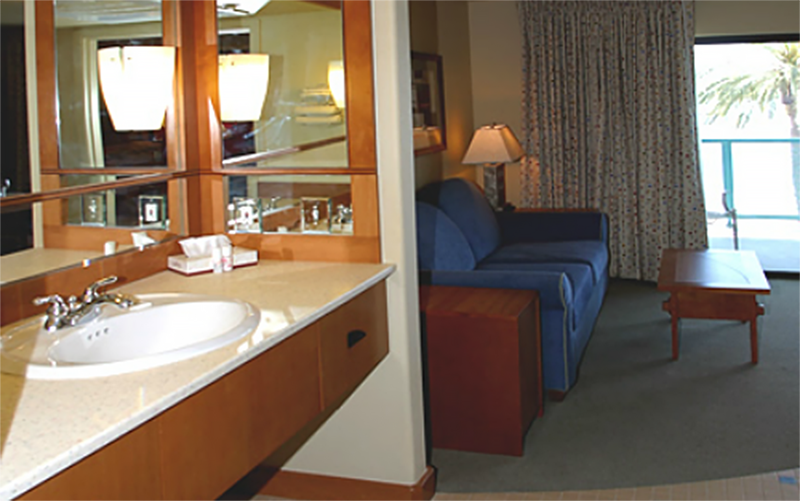 Bedroom & Whirlpool

Your exclusive suite comes equipped with an oversized whirlpool tub adjacent to your King Size bed — both perfect for a relaxing evening in Lake Havasu.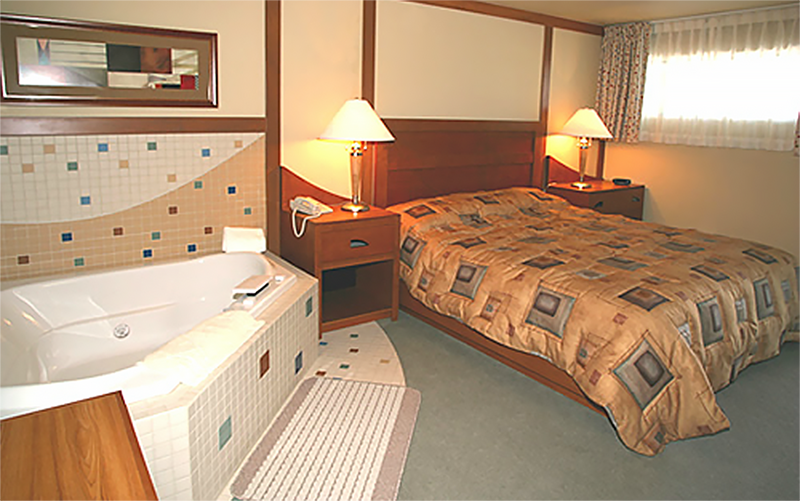 Bathroom & Armoire

Your bedroom comes equipped with a 36″ TV and DVD player. The bathroom includes a walk-in shower and two adjacent vanities each with its own sink.